Hey babes! I hope you had a very merry Christmas or an amazing holiday and will see you in the new year! I'm logging off until January 1st to hang with the family and catch up on blog posts. As always, thank you all for an absolutely awesome year. Here's to another great one! :)
Hey gorgeous! Look what I got my hands on! It's the
Beauty Wonderland Gift Set by TotalBeauty.com
and I'm going crazy over all the cute stuff inside. This 16 piece set includes the collection itself, three bonus items, an exclusive stocking stuffer and a scratch off ticket to win up to $1000 in prizes!
What's inside the gift set?
Lo Swim Hair Lollies - full size ($3)
GO SMiLE - Teeth Whitening Gel - deluxe size ($8)
Yes To Cucumber Facial Wipes - deluxe size ($2.99)
Purlisse Pur-Moist - deluxe size ($18)
Chella Brow Lace Highlighter - full size ($18)
Lashem 3 in 1 Eye Bright - deluxe size ($15)
BONUS: NuFACE Trinity Coupon Card for $65 off
BONUS: Evolvh Shampoo - deluxe size ($7.50)
BONUS: Evolvh Conditioner - deluxe size ($7.50)
What's inside the stocking stuffer?
Neutrogena Lip Balm - full size ($3)
Ferro Blush - deluxe size ($6.38)
NYX Lip Balm in Merci - full size ($3.75)
NYX Roll On Shimmer in Pink - full size ($4.50)
Alfaparf Hair Serum - deluxe size ($4.42)
Juara Candlenut Body Cream - sample size (.79)
Beauty Wonderland Scratch Off Ticket - I won 10% off a TotalBeauty Collection!
TotalBeauty.com also has three themed stocking stuffers - "Sugar", "Spice" and "Everything Nice" for $8. LOVE that!
Today (12/18) is the last day to purchase for guaranteed arrival for Christmas!
The Beauty Wonderland Gift Set
-
Buy
* Contains affiliate links. Press sample.
How is it even possible that New Year's Eve is in a few weeks? This year has flown by. It's also crazy to think that this time last year I was just a few weeks pregnant and now this year I have an extra guy to kiss when the clock strikes midnight! :)
Unfortunately, we probably won't be going out this NYE because of our newest addition but a girl still likes to plan ahead just in case, am I right? Featuring the
CoverGirl Colorlicious Lipstick
(available at Walmart) and inspired by a few amazing dresses from
Rent The Runway
, I've come up with the perfect look for when the ball drops at midnight.
Cue the COVERGIRL Colorlicious Lipsticks! They're available at Walmart in 36 different colors (online only shows nine but get your butt to the store to check out the whole collection!). They're infused with shea butter to keep your lips nice and moisturized all night long and super pigmented. I used COVERGIRL Colorlicious Lipstick in Enchantress Blush for my look as well as a nice bright pink in the inner corner of my eyes to make this look really stand out.
I think all three of these dresses from Rent The Runway would look amazing with the bold look above. Rent The Runway is an awesome alternative to spending loads of money on that crazy sparkly dress that you probably won't wear again. From designers like Versace and Marchesa to BCBG and Badgley Mischka, you can look like a million bucks without actually spending it. Take the above Blue Streak Dress by Elizabeth & James. It retails for $365 but you can rent it for four days for only $70! That's insane!
Now who wants to win a COVERGirl Colorlicious Lipstick and a $50 Gift Card to Rent The Runway!?!
US residents only! Good luck! xx
This is a sponsored post for SheSpeaks/P&G.
| #kissedbyCOVERGIRL
Hey gorgeous! 'Tis the season for some fabulous giveaways and today is no exception. I feel SO, so honored to be hosting the 11th day of
Eddie Funkhouser's 12 days of Giveaways
! I absolutely adore Eddie Funkhouser and his team so I feel incredibly lucky to be apart of this. Thanks guys <3
Can't stop, won't stop. Seriously. ColourPop is a serious addiction I can't get enough. At $5 a pop, it's at least one that won't make my wallet cry. And by wallet, I mean my fiance. And by fiance, I mean his wallet. Kidding.
The newest additions to my collection is the Forget The Fruitcake Holiday Lippie Stix Set - a limited edition holiday set with six lippie stix. Four have a matte finish while the other two are their new hyper-glossy finish.
Don't even get me started on this packaging. My heart is legit exploding from the cuteness.
Love that they have the names at the bottom as well as what the finish is.
Tutu (matte) - a blackened red violet. Mmm. Tutu reminds me of a nice merlot. Super deep and luxurious. Leaves a nice stain. The magic that is ColourPop's matte finishes allows this to be matte but very smooth and not drying at all. I think it's made from unicorn tears.
Cookie (matte) - a true nude beige. At first, I thought Cookie was going to be the dud in the group. I'm not really into "nude beige" because they always look brown/orange against my pale skin. Surprisingly, not the issue with this one! It still remains a nice nude but pulls the slightest pink in my lips to make it look flattering on me. Thumbs up!
Cheers (matte) - a deep raspberry. CP is just killin' it with these colors. Cheers makes me want to wear a comfy sweater and curl up near a fire with some tea (and I don't even drink tea!) and a good book. It just seems so cozy. Not to mention the pigment is insane and with that mystery matte-but-doesn't-dry-my-lips-finish, I can wear this until the last chapter is read and the fire goes out. Cheers also leaves a nice stain.
Confetti (hyper glossy) - a true blue-red. My first thought when I wore this was that my lips reminded me of a candied apple - just without all the stickiness! I'm so, so in love with it. In the picture, it looks like it moved on my lips a little but it's actually the reflection of my window! IN-SANE.
Tuxedo (hyper glossy) - a cool-toned neon pink. How can you not swoon over this? It reminds me of a liquid MAC Candy Yum Yum. Very easy to work with, pigmented and wear time was about four hours.
Lady (matte) - a cool-toned dirty burgundy. Lady mixes this years trend of 90's grunge with next year's Pantone Color of the Year - Marsala! Very flattering, pigmented and smooth. My lips never felt dry or cracked nor did it ever settle into my lines.
(L-R: Lady, Confetti, Cheers, Tuxedo, Tutu and Cookie)
Overall: If I had to recommend someone what they should get from ColourPop it would, hands down, be this set. Not only is it limited edition (which I'm such a freakin' sucker for) but it has the nicest variety of colors and finishes. I would say each shade is flattering on all skin tones.
Which one is your favorite?
Hey chickies! Thank goodness Christmas is right around the corner because I'm about to show you your newest addiction! They're the ColourPop Lippie Stix and Shadows and I can guarantee they'll be on the top of your list. My mom's motto is, "If you don't believe, you won't receive." Touche, madre. Touche. #do26yearoldsstillmakechristmaslists #stillgonna
ColourPop is known for their insanely bold and pigmented lippie stix, lippie pencils and shadows - all at only $5 each. Yes, you read that right. $5. You're welcome! Each lipstick made has a coordinating lipstick pencil so you never have to worry about finding a match. The lipsticks have three finishes: matte, glossy and satin.
As for the shadows? The consistency is almost cream-like but I think they're pressed powders. They're just that smooth that you can't even tell what they are. They come in a bunch of finishes ranging from metallics to satins to ultra metallics. From uber bright neons to classy neutrals. They really cover all the bases.
Alrighty. Let's check these babies out now!
(L-R: Hustle, Animal & I Heart This)
*I (as well as ColourPop) recommend using a flat lid brush or even your finger to apply for the best results!
Hustle | a satin burgundy violet. I've been looking all over for a gorgeous burgundy that wouldn't make me look like I'm high or sick. This. Is. Perfect. Not only is the pigmentation on point but I also didn't experience any creasing or fall out from this.
Animal | an electric bright neon coral with a gold flash. I'm normally not one to wear neons (not that I don't want to, I just don't go out much to have an excuse to wear it) but I just had to have this! Sure, it's neon but it's so wearable. Again, highly pigmented, easy to apply and no fall out.
I Heart This | a cool-toned silvery taupe with multi-colored glitter. Ugh. Just stunning! I love using this on my inner corner for a gorgeous pop of light!
Lid: Animal | Outer V: Hustle | Inner Corner: I Heart This
(L-R: Bound, Clique, Skimpy & Creature)
Bound | a glossy light nude pink. For the longest time, I've been looking for the perfect pink! A lot of "pinks" I've come across end up looking way too orange-y (I'm looking at you Babette!) against my pale skin but not this one. Bound is simply amaze balls! It's super smooth and creamy on the lips. It's just perfection!
Clique | a matte vivid true orange red. Totally channeling my inner Taylor Swift this one! With other matte lipsticks, I kind of expect to experience a little dryness on the lips. Total opposite with this baby. If this isn't the most hydrating, creamy matte you'll ever come across in your entire life, than you can slap me in the face and call me "Justin Bieber".
Skimpy | a glossy soft pale nude beige. I don't even know where to start with this awesome sauce. A nude lip is always hard to achieve when you're of the pale variety. I don't know if there's unicorn tears in this or what but it's SO flattering on my light skin as well as tanned skin. Super glossy but never sticky!
Creature | a matte deepened blackened burgundy red inspired by Eugenie Grey of FeralCreature.com. Hello must-have fall lipstick! Super creamy, hydrating and the lasting time is six hours +. I think this is my new favorite lipstick ever. I've received so many compliments on it!
(
L-R:
I Heart This, Animal, Hustle, Bound, Clique, Skimpy & Creature)
SO. I'm obsessed. This is hands down, the biggest bang for your buck that you'll ever come across. The pigmentation and quality rivals that of MAC (and dare I say maybe even better?). Their matte lipsticks blow me out of the water because never have I ever come across a matte that's actually creamy and hydrating. I thought that was only in fairytales.
Stay tuned for more swatches of ColourPop's holiday lippie collection as well as other random lippies. I *ahem* may have an order coming in as well as an order being placed soon! What addiction? ;)
Whoop whoop! Christmas has come early because mama got herself a PopSugar Must-Have box! When it comes to these boxes, I'd consider them pretty top-of-the-line. I've never received a bad box. Like, ever.
The PopSugar Must Have Box is a monthly subscription box but with a twist! Not only do you receive beauty and hair products but they also throw in hand-selected items in fashion, home, fitness and food to make for an awesome and unique box every time. All products are either full-size or premium size.
What inspired PopSugar for December? Cheers, party ready, indulgence, holiday treats, sparkle and glamour.
SPUN by Subtle Luxury Speckled Metallic Scarf - ($62)
Mmmm, talk about luxurious. It's like having a cloud wrapped around your neck. The speckled gold dots are perfect for basically any holiday outfit. Love it! || Wearing: Smashbox Lip Lacquer in Bordeaux
Sparklepop Sydney Necklace - ($42)
DROOOOOOOOOL. How stunning is this 18K gold-plated necklace?! Not only does this look pretty by itself but y'know, it always plays well with others and can be layered for a more casual look.
Canvas Dauville Platinum Bowl - ($29)
Well, you know you're an adult when get way too excited over a bowl. Like, way excited. This is so, so chic! The bowl is a crisp white porcelain with a hand-painted platinum interior and is perfect for holding rings or snacks!
Smashbox Be Legendary Long-Wear Lip Lacquer in Bordeaux - ($24)
I can't get enough of this bordeaux/oxblood color! It's so flattering just about every skintone. It being a lip lacquer, it has both a gloss/liquid lipstick feel without being sticky. It also leaves a nice stain behind!
Knot & Bow Parcel Tags - ($4)
Okay. These are adorable! One of my favorite things to do is to wrap presents. Seriously. I put insane an insane amount of time and effort into picking out wrapping paper and tags and what-not. I'm that girl! These are a pretty universal color that'll go with just about any wrapping paper (if you're into matching and that sort of thing).
Williams-Sonoma Cupcake Mix in Vanilla - ($14.95)
You can never, ever, EVER go wrong with cupcakes. EVER. I have yet to make these but I can promise you I probably won't be sharing. That's just not my style ;)
PopSugar Must-Have Box |
Shop
* Use code: CHEER for $5 off (ends 12/31) or DEC14SELECT for $10 off a 3 month subscription (ends 1/2/15)
* PopSugar sent me this box!
As a new mommy, I can tell you the holidays are way different when a baby comes into the picture. There's a new little person to start traditions with and it makes things so much more exciting! Naturally, I want to capture my little one's first Christmas in as many ways as I can so I've come with my top four ways to do it!
There's no better way to capture a moment than with pictures. Shutterfly is a great site to help save those moments in something tangible (like a gorgeous photobook) that you can keep for years to come or give away as an awesome holiday present. All you have to do is upload your fave pictures to the site and wa-la! That's it. How easy is that? You can choose a more custom photobook that has themed-layouts and text or keep it simple photobook that has just your pictures. I love that they always have awesome deals going on!
Holiday Cards With Treat.com
Another great idea! Take a family photo together and make them into holiday cards. With
Treat
, you can upload your own pictures and personalize your card. Then, for the cost of a stamp, Treat will ship out your cards for you! You can also personalize each card with the names of who you're sending it to using the new Card Multiplier feature on the site.
Art Projects
As a daycare teacher, I can come up with a footprint art project for any holiday! Our favorite to do at the daycare for Christmas would be to paint the children's feet green and make "mistletoes" out of them! Gently press their feet on a sheet of paper. Then add a bow at the top of the heels and waa-laa - mistletoes! Too cute :) Another fave is taking your little babe's hand, painting it green and then gently pressing their hand down on a piece of paper, fingers pointing down. Then take their fingers and paint them different colors and use their fingerprints as "ornaments" all over the tree. Lastly, draw a star at the top and wa-la - Christmas tree! PS. Can you tell he likes to stomp with his left foot? :)
Baby's First Ornament
Lastly, baby's first ornaments! You can find these just about anywhere and can customize them with their names or pictures. My mom actually saved all of my "first" ornaments and I really love looking back at them! She also started a tradition where she would buy an ornament every year for us depending on what we were into. Needless to say a lot of my ornaments are Barbie-related :)

What are you doing to capture your baby's firsts? What are some of your family's holiday traditions?
Hey baby dolls! It's that time of year to spread some holiday cheer! The gorgeous ladies of The Beauty Blogazon's have put together an amazing giveaway for y'all. Can I enter in this? No? Crap. Someone win for me ;)
Ps. This is open for ERRBODY everywhere!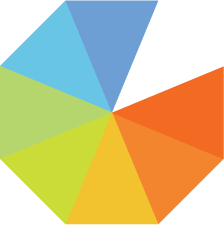 Enter Competition
Hey little chickadees! Stumped on what to wear for the holidays?! We've got you covered! I've teamed up with
JTV.com
for some holiday and cold weather outfit inspirations, complete with my favorite, gorgeous pieces from the site! Try not to drool, k?
PS.
Make sure to check the end of the post for a little giveaway where you can win one of my faves!
Va-va-voom (and the dress isn't that bad either!). Seriously, check out that bauble of a cocktail ring! Nothing is more classic that black, white and gold. Le drool. Paired with a fun clutch, some sky-high heels and an oxblood lippie and you are ready to put yourself on that naughty list!
Of course you have to stay comfy while waiting for Santa to arrive! Although you might have some major ice on your ears, keep warm with a throw and some fuzzy slippers! The simplicity of the earrings make them pairable with anything!
But what to wear when you just want to keep it casual? Ripped jeans, a tennis bracelet and sky-high boots are all you need! The bracelet is again, a piece you can wear with whatever. You can keep it low-key or wear it with a little black dress.
Are you kidding me with these stunning
rose gold hoop earrings
from JTV.com!? SA-WOON! Raise your hand and look down if you want to win 'em!
Follow Noelle Pereira's board My Fave JTV Pieces on Pinterest.
My Favorite Piece Giveaway!
The perfect pocket-sized present—now available in English and Spanish!
New York, NY (November 18, 2014) Breakups to Makeup, known for its smart and chic accessories featuring cosmetic-related slogans, announces an exciting addition to the holiday market with the introduction of Breakups to Makeup compacts. Measuring in at just about two inches, these compacts feature classic Breakups to Makeup catch-phrases, such as "I May Not Be Perfect, But My Makeup Is", and "This Is New York City: Our Makeup Needs To Look Good". Ideal gifts for any makeup enthusiast, these pocket-sized compacts include a magnifying mirror on one side and a regular mirror on the other.
Along with the introduction of the compacts, Breakups to Makeup will be expanding its campaign by also announcing the first of many products to be presented in Spanish. Launching the campaign in Spanish will be a compact featuring the best-selling "Amor Me Crio Lipstick Me Salvo" or "Love Raised Me, Lipstick Saved Me" slogan. Breakups to Makeup plans to ultimately make all of its signature products available in both English and Spanish.
"As makeup artists, makeup is our form of art. It is our outlet and our release. No matter what we are going through in life it is the reason why we get out of bed. Makeup is a true form of art that let's us not only express ourselves, but also makes others happy," says Breakups to Makeup founder Angelique Velez. "Personally, going through difficult times in my own life (ahem, a breakup), makeup literally saved me and served as my outlet to devote my time and energy. Many people don't understand that makeup to us is not "just" a product, but our creative outlet. I wanted to spread this message in a quirky way, hence the birth of B2M."
Breakups to Makeup compacts will retail for $10 USD, and will be available starting November 18, 2014 on www.breakupstomakeup.com and select retail outlets and virtual aisles throughout the US.
Sigh. My wallet is going to hateeeee me. Have ya'll seen this year's holiday sets and exclusives? I'm legit drooling over so many. *cough* I'm looking at you Smashbox Double Exposure Palette *cough* Personally, I love holiday sets because they're a fab way of trying out products you've always been interested in or wanted to try out.
I've been dying to try out Kat Von D's Studded Kiss Lipsticks for the longest time. Kat always comes out with the most insane colors and finishes but sometimes I'm a little nervous to commit to a full size. When I spotted this holiday set, I ordered immediately!
The Kat Von D Studded Kiss Lipstick Set includes nine 0.04 oz lip shades including four reds, three statement colors and two classic colors in metallic, matte and shimmer finishes. Each is infused with Vitamin A, C and E and has a nice creme brulee scent. The packaging is totally badass with a black studded finish!
Agatha is a matte pale peach nude. Bachelorette is a matte reddish fuchsia. Wonderchilde is an iridescent neon lilac. Countess is a matte hot orange red. Sexer is an iridescent fluorescent pink. Hexagram is a matte blood red. Adora is a metallic golden red. Mötorhead is a matte black cherry. Lovecraft is a matte mauve pink.
Out of this entire set, I only had issues with two of the nine lipsticks. Agatha clinged to every single dry spot on my lip. I definitely recommend exfoliating before using that one. Wonderchilde was a bit of a bummer. It was a bit more sheer than I thought it would be and was a bit patchy. The rest of the lipsticks were an absolute dream to work with. Both Adora and Sexer (metallics) were way smoother on the lips than I thought they'd be given the finish. Besides Agatha, the mattes weren't drying nor did they cling and settle into my lips. My top three faves would definitely be Bachelorette, Motorhead and Lovecraft. Which ones are yours?
Kat Von D Studded Kiss Lipstick Set |
Buy
($39)
This shop has been compensated by Collective Bias, Inc. and its advertiser. All opinions are mine alone.
Hi dolls! Is it me or when the holidays come around, do you take extra time with your hair and makeup because you know you're going to be photographed too? Especially now being a new mommy, these photos are extra-special because they're "firsts" for our new baby. His first Thanksgiving, first Christmas. The pressure is on to look cute so in twenty years, I can look back at them and not gag at what I was wearing or how my hair was done. Kidding. Kind of. Let's be realistic though. Being a new mom doesn't really allow me much time to get all dolled up nonetheless
style my hair
so lately I've been looking for products that give me the "Yeah, I totally spent an hour getting ready." without the hour actually being spent.
Inspired by the fact that I have about 30 minutes (if I'm lucky and my fiance is around to watch Hunter), I've come up with two super easy-peasy hairstyles that won't make you grimace at your pictures looking back in twenty years.
The Fastest Blow Out Ever | You Will Need:
The Infiniti Pro by Conair 3Q Brushless Motor Dryer
Conair Professional Round Brush
Heat Protectant
Volumizing Mousse
I started off with damp hair and sprayed my fave heat protectant in it. If you like volume (I mean, who doesn't?), run your favorite volumizing mousse through your hair as well. Then, taking the Infiniti Pro by Conair 3Q Brushless Motor Dryer, I dried my hair to about 75% which took about all of two minutes with this thing. It's that fast! Then I sectioned my hair and pulled the top half up and out of my way with a banana clip. Taking the bottom half, I split it into four sections about 2 inches each.
Taking my Conair Professional Round Brush, I took my hair at the root and started to blow dry just the roots. Then taking the round brush in one hand I spun my brush down and away from my face and with the other hand, blow dried it. Once you've done your entire hair, I like to set with a lightweight hair spray and ta-da! All done!
The
Infiniti Pro by Conair 3Q Brushless Motor Dryer
is my answer from the hair gods when it comes to time-saving. Proven to dry equivalent to 2000 watts and up to 70% faster dry time even at a lower temperature so it doesn't harm your hair. It's also pretty quiet (about 40% less noise than your normal blow dryer) which is great when there's sleeping babies and dogs that hate blow dryers in the same house. The coolest thing about this dryer is that it's brushless and uses magnets and electronics to drive the motor.
Curly Side Hair | You Will Need:
Infiniti Pro by Conair Curl Secret Curling Iron
Conair 90 Pack Bobby Pins
I started by heating up my Infiniti Pro by Conair Curl Secret Curling Iron to the high setting and set the timer to 8 seconds. The lower the amount of time, the looser the curlers so if you set it to 8 seconds they'll be the loosest curls and 12 seconds will be the tightest curls. It took about 30 seconds to heat up but the solid red ready light will let you know. Brush through your dry hair and make sure they are no tangles. Then split your hair and put the top half up with a banana clip. Position the Infiniti Pro by Conair Curl Secret Curling Iron so the curl chamber is facing your head (it says it on the iron so you don't get confused). Take a section of 1-1 1/2 inch of hair and place it into the hair guide. Close down the handles and let the hair be drawn into the curling chamber. Hold until the beep becomes rapid (depending on which timer you set it to) and then let go to release the curl. Continue until your entire head is done.
Once your hair is curled, I like to rake my fingers through to break them up a little and create some volume. I then took my hair and pulled it to the side and secured it with about three Conair Bobby Pins. Lastly, I took a piece from the opposite side, twisted and pulled it back and also secured it with a bobby pin. Finish off with some hairspray and a bright red lip and you're set!
The
Infiniti Pro by Conair Curl Secret Curling Iron
is a new mommy's dream! It's exactly what I need to get gorgeous curls in a matter of seconds. It's heats up within a minute. It's incredibly easy to part my hair in 1 - 1 1/2 inch sections (I don't recommend using anything thicker) and allowing the hair to be drawn into the curl chamber. It's 3/4 inch tourmaline inside the curl chamber for smooth, consistent curls every single time. Depending on the certain timer setting, I get curls within seconds that hold all night long!
You can find both the Infiniti Pro by Conair Curl Secret and the Infiniti Pro by Conair 3Q Brushless Motor Dryer at Walmart in the hair care aisle.
How will you be doing your hair for the holidays? :)
|| #heartmyhair #collectivebias